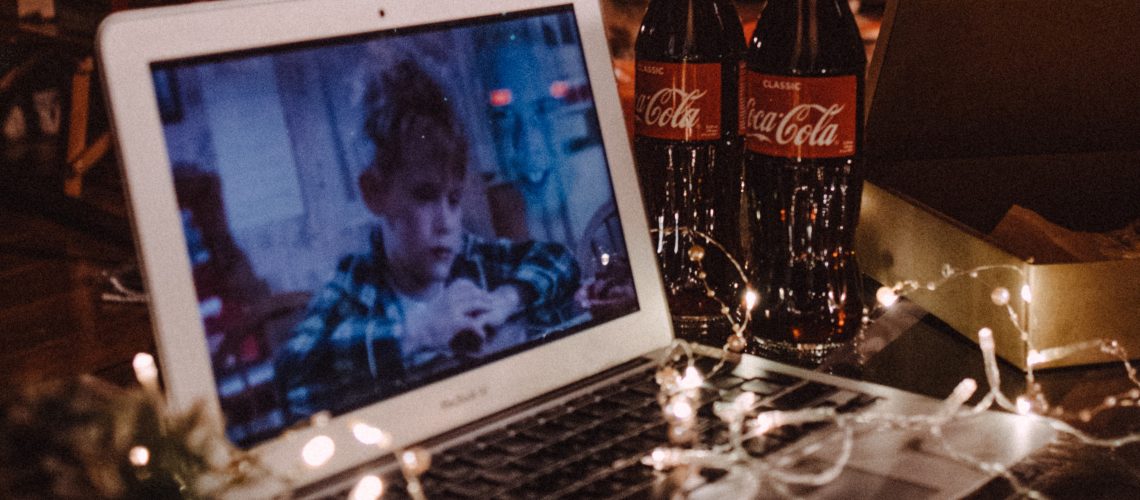 Secure your Home from Seasonal Thieves with these Tips and Solutions
---
Christmas can sneak up on you, unfortunately so can burglars. Whilst you may be out spreading the seasonal cheer, sharing and giving, there are real life grinches out there that take advantage of the festive period.
Christmas is the time where people are most likely to be out of the house, either shopping or visiting family and friends. Criminals know and exploit this; with burglaries, robberies and thefts surging by 20% during this period.
A grim statistic, but there's no need to panic. With smart technology becoming more intelligent than ever, you don't need to resort to leaving Home Alone style traps to catch out the burglars.
So if you don't fancy yourself as the next Kevin McAllister, here are some tips and products you can use to secure your home (and your presents).
Secure your Home with Lighting
As well as being out shopping or spending time with your family, the Winter Christmas months are also the darkest, and the cover of dark is a burglar's best friend.
Keeping your property well-lit can be an instant hindrance to a wannabe bandit. The light may instantly put off a burglar or a friendly neighbour may be more likely to notice the suspicious figure and alert you or the police.
There are a few different types of lighting and ways that it can help.
Outdoor Christmas Lights
Though it's a dark period of the year, Christmas also gives you the opportunity to get decorative, and sometimes creative, with your lighting. This festive lighting may put off a burglar looking for unlit areas to sneak through, but it can also be a double-edged sword.
It's common to power outdoor lighting from within your property, so if you go out, make sure windows are closed and of course always secure your windows with good window locks. Use an exterior power outlet if you have one.
Security Lighting
If you don't already have motion sensing lights outside your property, perhaps above your porch or on the side of your garage, now might be the perfect time to invest in some. It's a simple deterrent for any potential trespassers or intruders and they can be reasonably priced. You can also add a CCTV system or smart doorbell to compliment this.
Leave A Light On
Another method is simply just leaving the porch or hallway light on or any room you choose, living room or one of the bedrooms. However, this may only be an option if you're just going out for the evening, unless you invest in smart lights or can set your lights to a timer.
Don't Advertise What You Have – Windows, Lights, Curtains
You don't want to make it easy for burglars to see if your property is worth breaking into. Don't advertise through the window, invest in some blinds or curtains, especially if you are going to leave lights, screens, or small interior Christmas lights on like on the tree or mantlepiece.
This may seem contradictory to the previous section about leaving lights on, but lights will make it easier to see through the window. If you only have net curtains, make sure you get thick curtains to close too.
How many times have you driven or walked past a house with no curtains or blinds up and noticed a big TV through their window? You may have just innocently wondered what they were watching, now imagine what you would think if you were a burglar.
Don't Advertise What You Have – Rubbish
Make sure you know when exactly your rubbish is going to be collected in between the Christmas and New Year period, as burglars may see leftover packaging for expensive gadgets in your bin bags and decide your house is worth breaking into.
Don't advertise that you've just got a new 4K 75-inch Smart TV by leaving the massive cardboard box it came in outside. As impressive as it would be that a burglar would manage to steal something that big, don't make it easy for them to identify what you got over Christmas.
Smaller gadgets like laptops and games consoles are easily stolen, so don't put out sacks full of empty packaging for these devices until it's rubbish collection eve.
Consider Upgrading Your Home Security
The simple tips above may make a difference but making a few small upgrades to improve your home's security will be a worthy investment. Here's some hardware that can easily be added to your existing doors and gates – so don't think you need to replace everything.
For example, something simple like a hinge protector stops doors with external hinges being forced open from the outside.
Fingerprint Smart Locks – A New Way to Secure Your Home
A smart door handle could be a perfect Christmas or early Christmas present for the entire family, no more fighting over keys.
With a smart door handle you can go keyless and use fingerprint scanning technology instead. The scanners can hold multiple fingerprints, so it won't just be one family member in charge of house access.
DG Supplyline have been chosen as the exclusive installers for the rollout of the new Q-Smart door handle. This device can be added to most existing doors, so it's non-invasive. The Q-Smart handle in particular has multiple access options, including fobs, a mobile app and can register up to 50 fingerprints.
You can even grant Santa Claus fingerprint access; it doesn't work on hooves though, so Rudolph and friends will have to wait on the roof.
Q-Smart Features
Though the fingerprint sensors are designed to work in all weathers and temperatures, extra control options are there for your convenience. As mentioned, you have key-card fobs, two come with the handle and more can be purchased.
This might just sound like keys all over again, but you can use the mobile app to activate and deactivate the fobs, so if you lose one, you have peace of mind and don't have to worry about changing locks – like you would if you lost a key.
The app can also be used to log people who enter the house, grant temporary access to a neighbour or friend, and also remove access. In fact, if you have a row at Christmas dinner you can even take off the offending family member via the mobile app and lock them out of the house until they say sorry. But hopefully you have a peaceful celebration.
Fingerprint Padlocks
There's also fingerprint padlocks, which are ideal for gates, sheds, or garages, perfect if you've hidden the Christmas presents in the garage. These are hard to open unless you have access as there is no lock to pick. They will protect your presents from nosy family members and criminals.
Why Fingerprint Access and Smart Devices are the Future
Unlike regular locks, which can be picked, smart devices like fingerprint handles can't be exploited easily, if at all.
Most burglars don't carry a degree in hacking either, and even if they did, they'd be hacking bank accounts from the safety of their indoor "base" – not on these types of devices.
Wrapping Up
Protecting your home and preventing the heart-breaking loss of expensive and sentimental assets is important at any time of year, but especially during the festive season. Now is the right time to check the security of your home for any flaws or weak spots, to ensure you have a happy Christmas.