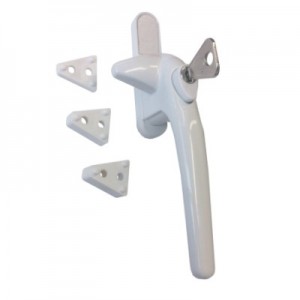 Featured product: Universal Cockspur Handle
---
The Universal Cockspur Handle is a great piece of kit to have in your window repair supplies, when it comes to replacing cockspur window handles. This Universal cockspur handle comes with 3 additional packers that fit securely in place onto the back of the cockspur – this makes it possible to achieve 4 possible pack heights: 21 mm (without the packer), 17 mm, 13 mm and 9 mm (with the packer fitted). Now there is no need to struggle trying to figure out the required stack height of your handle.
Universal cockspur handle options
The handle can be locked with the key supplied (additional keys are available on request). You also have the option of ordering a choice of left or right handing. The photo below shows a right handed handle in white finish as standard — however, it's also available in silver, chrome, gold or black coloured finishes.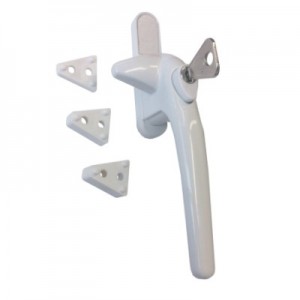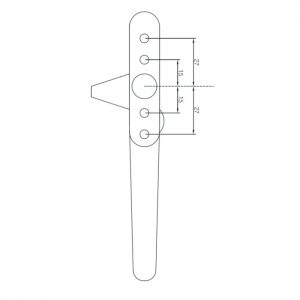 Trade account customers can order online at a discounted price.