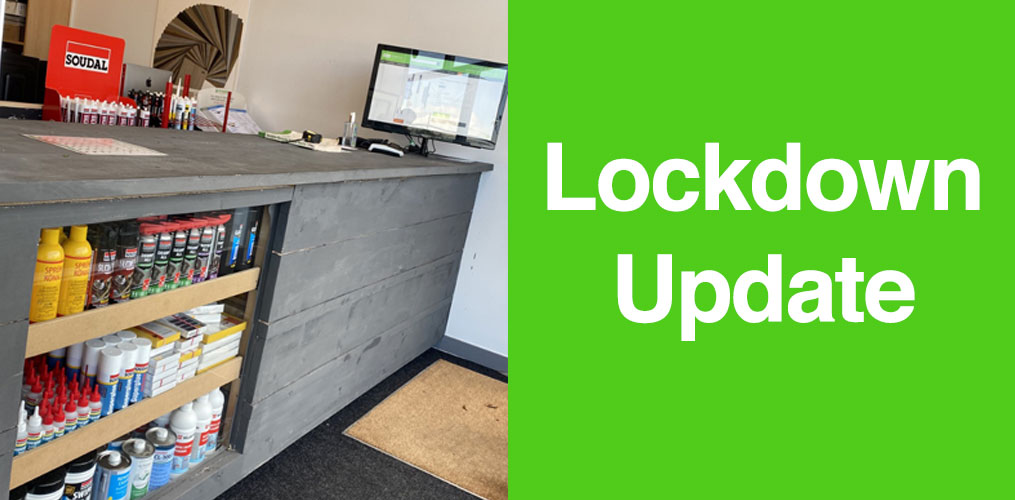 COVID-19 Friendly Counter
---
DG Supplyline have been committed to ensuring that we can fulfil orders for our customers throughout the COVID-19 outbreak. This will remain the case beyond Wednesday 4th November. We are monitoring all government advice to ensure that we keep our staff and customers safe during this period.
From Thursday 5th October 2020 there will be new national restrictions that will replace any local restrictions already in place. These are the new opening times during the 2nd lockdown phase;
Mon-Friday 8.00am – 5.30pm
Saturday CLOSED
We are aware that many of our customers are self-employed or work in small businesses and that property security is still an essential service even during lockdown. We will continue to take orders online through our updated eommerce site as well as over the phone. During this period the trade counter will be open as usual.
Since the initial lockdown period the DG Supplyline trade counter and showroom has been converted so that it's now Covid-19 secure. Customers visiting the counter are now able to comfortably socially distance 2 meters apart from each other. We are able to serve 2 customers at one given time.
The majority of our technical team will remain in the office to deal with any issues that might arise. Please contact sales@dgsupplyline.co.uk first if you have any queries about stock levels or orders. Please be aware that we will not always be able to respond immediately.
During the last period of lockdown in Spring/Summer we noticed some disruption in supply caused by breaks in manufacturing during the last period of lockdown. Therefore, we are experiencing some supply chain issues with certain products. However, we are actively monitoring our stock levels to keep continuity of our stock levels.
These measures will be in place until Wednesday 2nd December when normal service should resume. Please visit Gov.uk for more information about this latest lockdown announcement.
Take care and stay safe.
DG Supplyline team