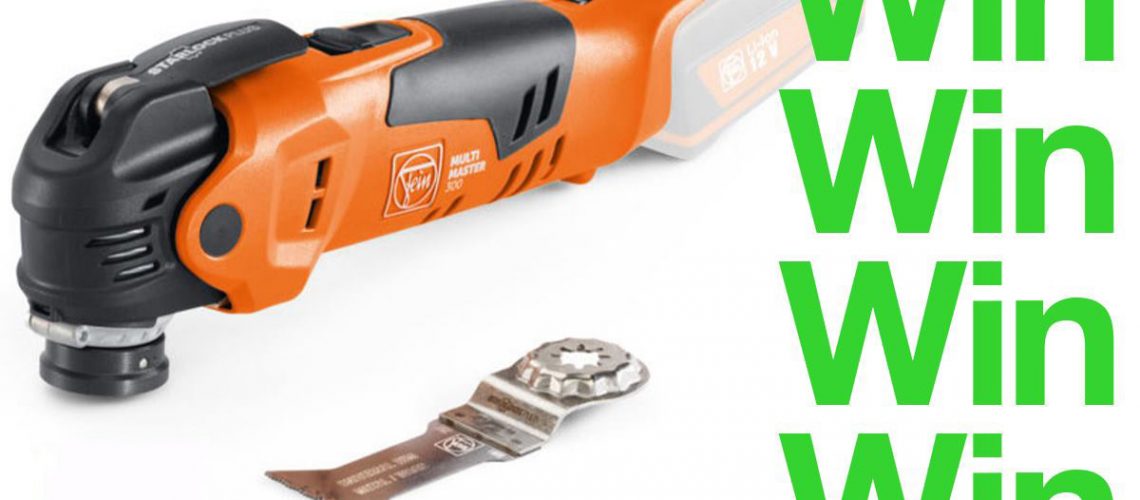 Fein Multi Tool Giveaway
---
Here at DG Supplyline, we have gone through many changes over the years, from strength to strength we were fortunate enough to release our new fully operational E-Commerce site in February 2020. To celebrate the 1-year anniversary of our new site, unfortunately we can't throw a party, but we are giving away a FEIN power tool worth £230! The tool itself has a multitude of uses for those in or out of the trade. All details can be found directly on our Facebook page: https://www.facebook.com/DGSupplyline
To have a chance to win:
Like our Facebook page.
Like the competition post.
Comment on the post with your favourite celebration emojis.
The competition closes on the 28th February 2021 and the winner will be randomly selected on the 1st March 2021.
GOOD LUCK!
All terms and conditions can be found below.
Terms & Conditions
1. The Business is: D.G. SUPPLYLINE LTD registered office is 122/124 Prince Avenue, Westcliff-on-Sea, Essex SS0 0NW. The competition is open only to residents of the United Kingdom aged 18 years and above.
2. Exclusions are current or active employees at DG Supplyline Ltd.
3. There is no minimum purchase, or mandatory purchase made in order to become eligible.
4. By entering the competition, any entrant is indicating his/her agreement to be held accountable by these terms and conditions.
5. All details of how to enter the competition are fully disclosed on our Facebook page: https://www.facebook.com/DGSupplyline
6. The competition ceases at 09:00am 28th February 2021. All entries made after this point will be disregarded.
7. The winner will receive a FEIN power tool. The prize is final and non-transferable. No monies or alternative prizes can be offered.
8. DG Supplyline Ltd will not accept responsibility for missed entries.
9. One entry is permitted. All duplicate, spam or multiple entries will be struck off.
10. DG SUPPLYLINE LTD reserves the right to amend or cancel the competition and these terms and conditions without notice, all entrants will be notified in a timely manner.
11. We are not responsible for any inaccurate details about the tool/prize, all details can be found directly at https://fein.com/en_uk/