Which sliding patio door handles do you need?
Before ordering handles for your patio doors, there are a few things you need to check first.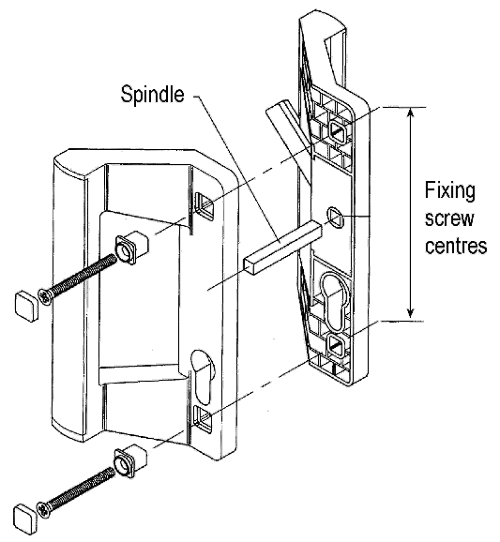 Does your handle have a cutout for a cylinder / barrel? Does the handle set use a small lever to lock and unlock the door? If so, what size spindle does this take (usually 5mm or 7mm)?
Also check the distances between the fixing screws and the overall length of the entire handle plate.
Please get in touch if you need help with your patio door handles.
Be sure to check out our complete range of UPVC Door Handles